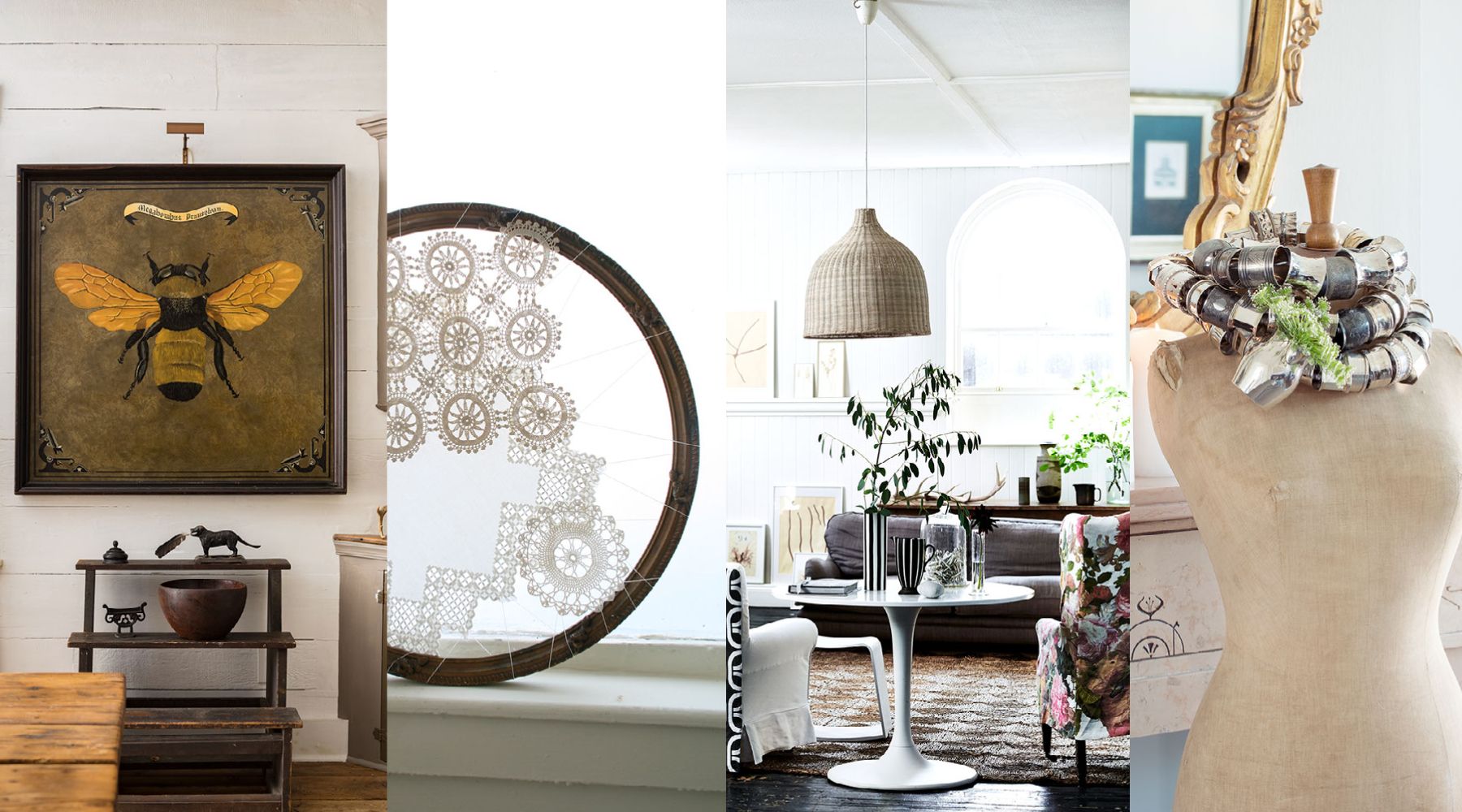 Membership Info
We're so glad you're here! Below is everything you need to know about becoming a member!
Ki Nassauer's Lived-In Style online membership magazine indulges a wide range of vintage-inspired spaces—modern farmhouse, rustic, midcentury modern, European, eclectic, cottage and bohemian. Lived-In Style showcases stunning homes, style makers, quick and easy DIY projects, antiquing trips, approachable decorating, expert tips on collecting and fresh entertaining ideas. Become a member to gain access to 300+ stories—and NO ads!
So, what do I get?
—Access to 300+ stories to engage, excite and inspire.
—Uninterrupted, pop-up-ad-free content. Yay!
—Beautiful images and thoughtful stories.
—Vintage inspiration and tips for everyday spaces.
How much does a membership cost?
—Only $6/month
—Membership auto-renews for you!
—Opt out at any time!
Our payments are securely powered by Stripe. You can view their terms and privacy.
OK, got it. How do I become a member?
Enter your email address in the "sign up" form on the homepage here.
Check your inbox and click the "activate my account" link provided in the email. (The link will take you directly back to the Lived-In Style site where you can enter your payment info.)

Confused? Don't worry, we've got your back! Email ki@kinassauer.com with any and all membership questions.
Tell me more!
—Signed up for a membership but forgot to complete payment to access 300+ stories? No worries! Log in and click "account" at the top of the website. Follow the prompts to "become a member" and enter your credit card info into our secure payment system, powered by Stripe.
—Our site does not use passwords, but rather "secure login links." This means if you log out, just enter your email into the login area, click "send login link" and check your email. Click the link in your email to be auto-logged in. Pro tip: don't log out. The site keeps you logged in for up to 6 months!
—PLEASE NOTE: Should you choose to cancel your membership (which you may do at any time) you lose access to all stories and content. We are unable to provide access to past stories if you did not have a chance to read them by the time your membership was canceled.
"Lived-In Style is a treasure trove of inspiration and home décor eye candy. The meticulously curated content is always inspiring and fresh!"
—Marian Parsons, Miss Mustard Seed
"Lived-In Style is one of those oh-so-rare online magazines that actually does what it set out to offer: great, informative and entertaining content beautifully illustrated—without distracting and frustrating interruptions from non-stop ads. Lived-In Style delivers compelling stories with a fresh mix that is both familiar and current. A true winner!"
—Fifi O'neill,
"Lived-In Style's content is always fresh and absorbing. I love seeing and learning about things I never knew before—there are always tidbits to pick up here and there. Running into some familiar faces from junking and Instagram isn't bad either—I love seeing them in a whole new light!"
—Linda Bradford, Junk Style Design
---