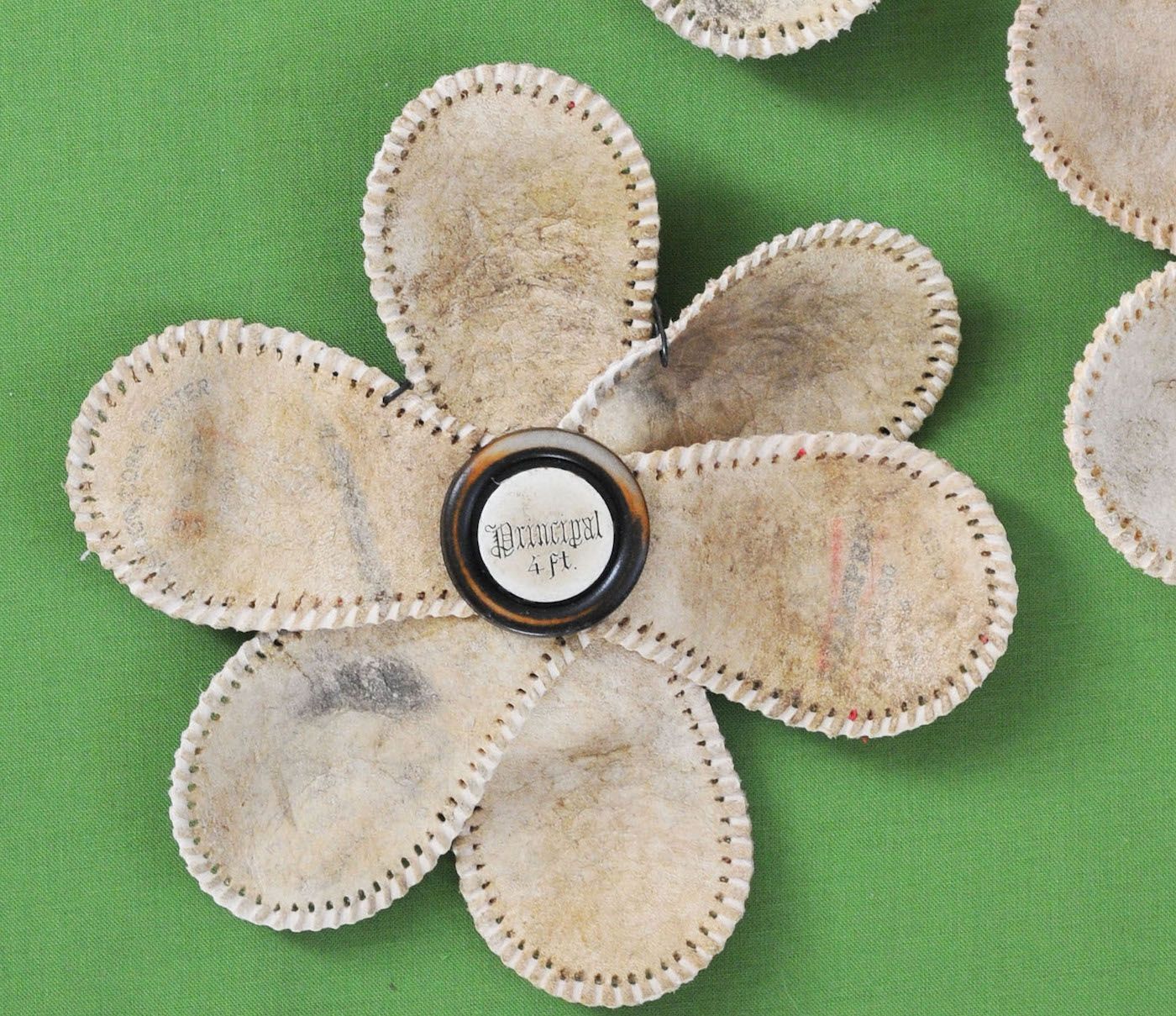 Batter Up!
Vintage baseballs score big when reinvented as leather flowers. Frame as art, attach to a hat or tote bag, wear as a lapel corsage, or add a wire stem and fill a vase.
Major League Baseball's season opener slid into homes on March 30th. We pay tribute to the national pastime with a favorite diversion of our own: making cool new stuff out of worn-out goods—and in this case, those are old baseballs.
Materials & Tools
3 baseballs or softballs (each flower requires 1 1/2 baseballs)
Decorative button or object for center
Hemp or heavy thread super glue
Pointy scissors
Awl or nail
Hammer
Heavy-duty sewing needle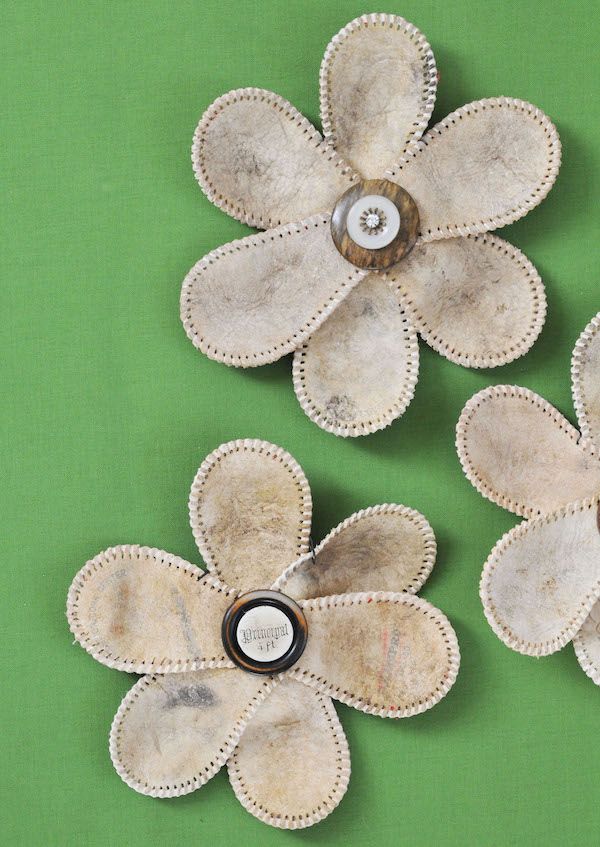 STEPS
Clip threads on ball, following seams. Pull skin to detach from center of ball, then remove thread remnants.
Layer three skins, centering to make petals equal distance apart.
Punch four holes in a square shape through the center of skins, going through all three layers. Sew skins together with hemp or heavy-duty thread.
Attach decorative center with craft adhesive or super glue.
---
PHOTOS Heather Bullard
PRODUCER Sara Smith
---
HOME PAGE
Join the newsletter to receive the latest updates in your inbox.