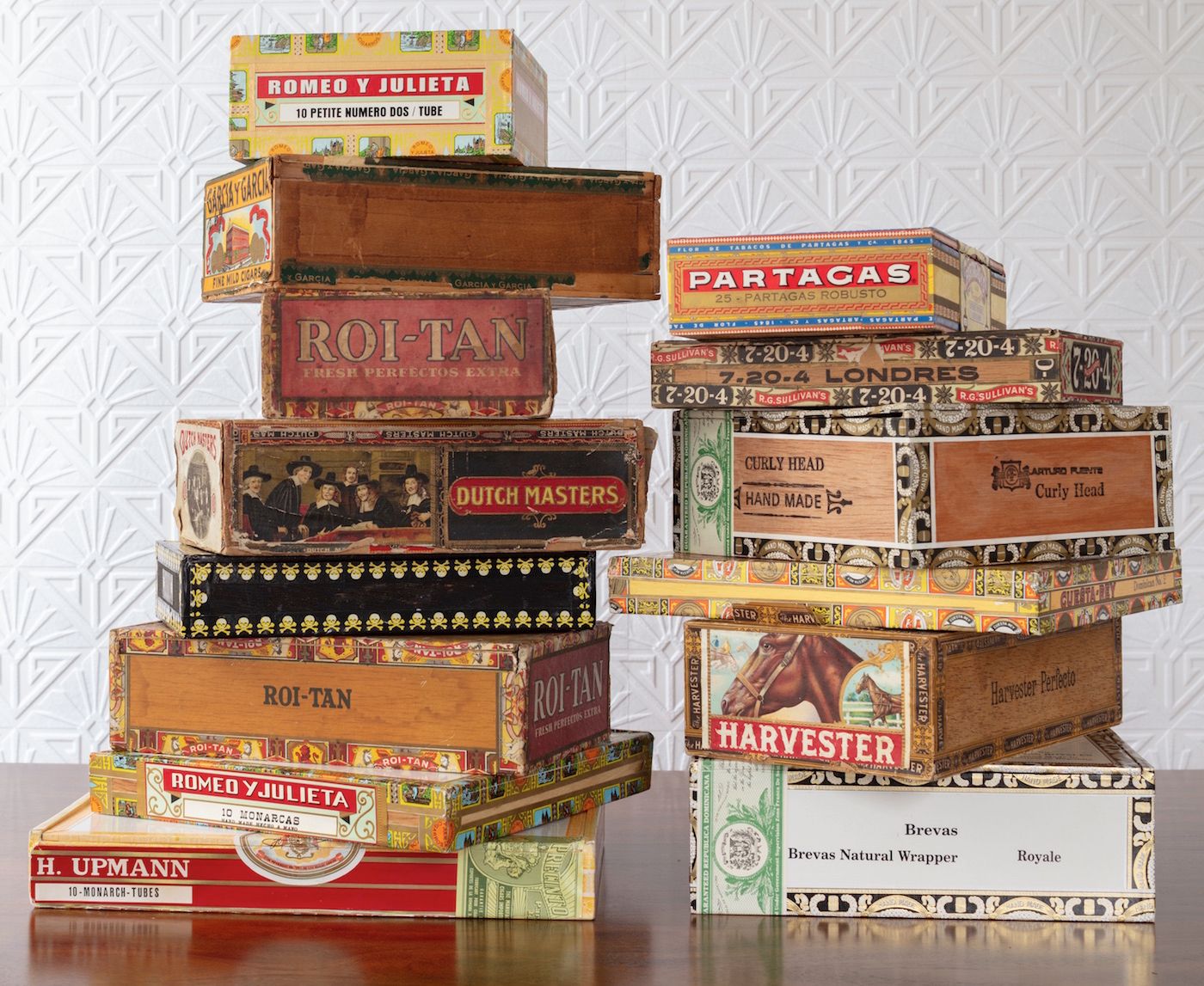 Box It Up!
Repurpose graphic wooden cigar boxes into fun and functional items.
Somewhere in your home—and most certainly in your memory—sits a colorful cigar box, perhaps filled with old photos or ephemera and possibly still faintly smelling of its original tobacco inhabitants. Fashioned from wood, paper or cardboard, their original existence served a practical purpose: Corral loose cigars (translation, in many cases: package them so they'd be suitable for easy importation…and taxation). But the packaging invited the decoration that we now appreciate—and many seem to resemble a well-travelled vintage suitcase that's covered in the stickers of places it has been. Whether your uncle passed on some empties or you picked up a box or two at a flea market, these vibrant relics make quick decorating gold.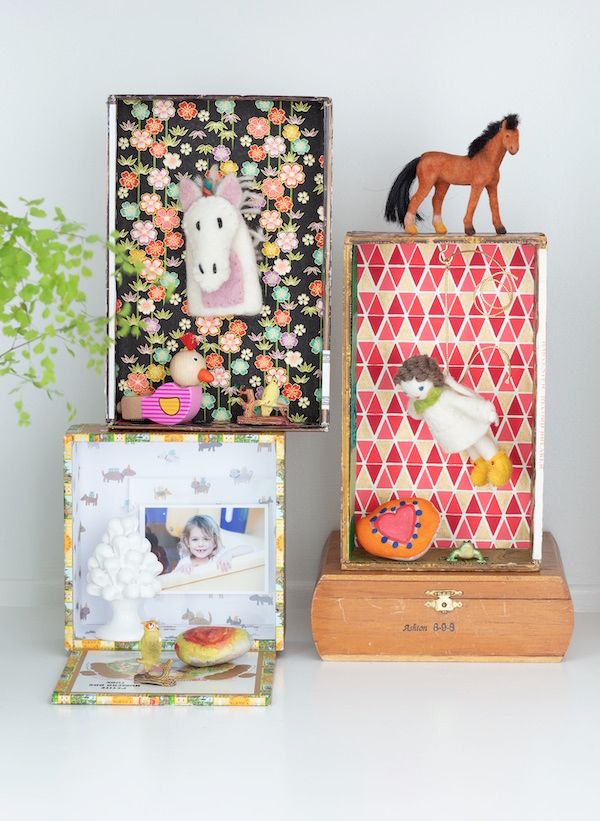 BOXED-IN BACKDROP. Show off kid stuff in display boxes. Remove lid from box (if desired) using a sharp utility knife. Cut decorative paper to fit inside the box; glue in place. Hang objects from cup hooks or attach with hook-and-loop tape.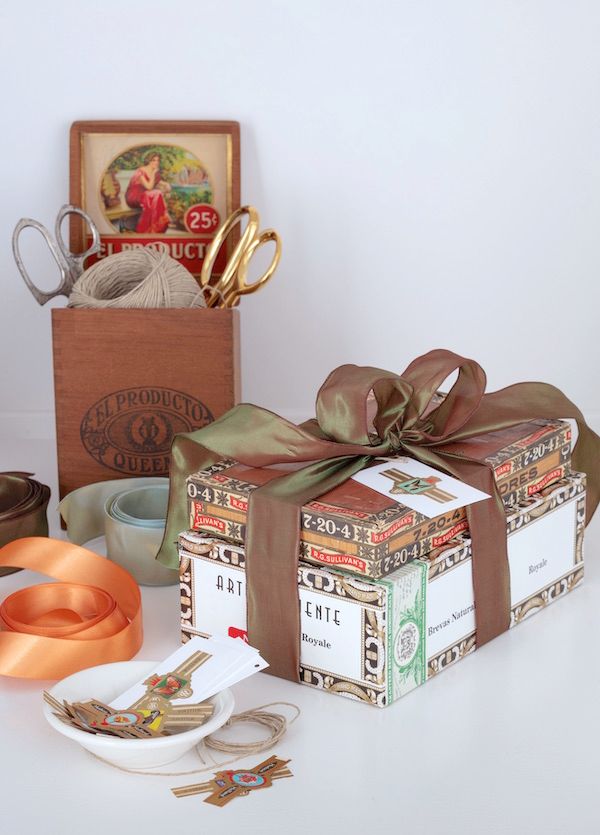 IT'S A WRAP! Tie a ribbon around stacked cigar boxes for no-wrap gift-giving. The boxes are perfect for homemade cookies or other treats. (Contain items in food-safe bags.) For a tag, glue a cigar label to cardstock cut to size.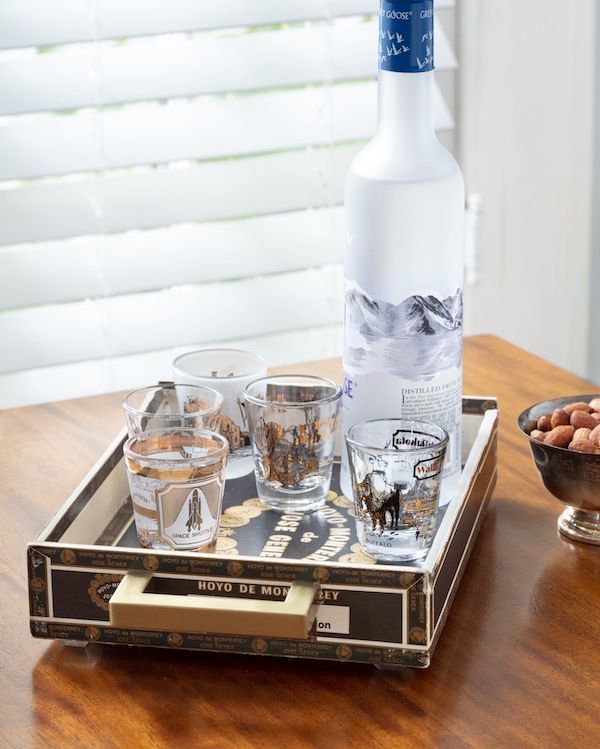 TRAY CHIC. Serve up vintage style with the handy tray. Cut lid to fit inside bottom of box; glue in place. Spray with sealant. Drill holes and screw handles to box. Attach adhesive bumper pads to bottom corners. Clever! The eye-catching bottom in this tray was the cigar box's lid. The tray is also great as a catchall for mail and keys.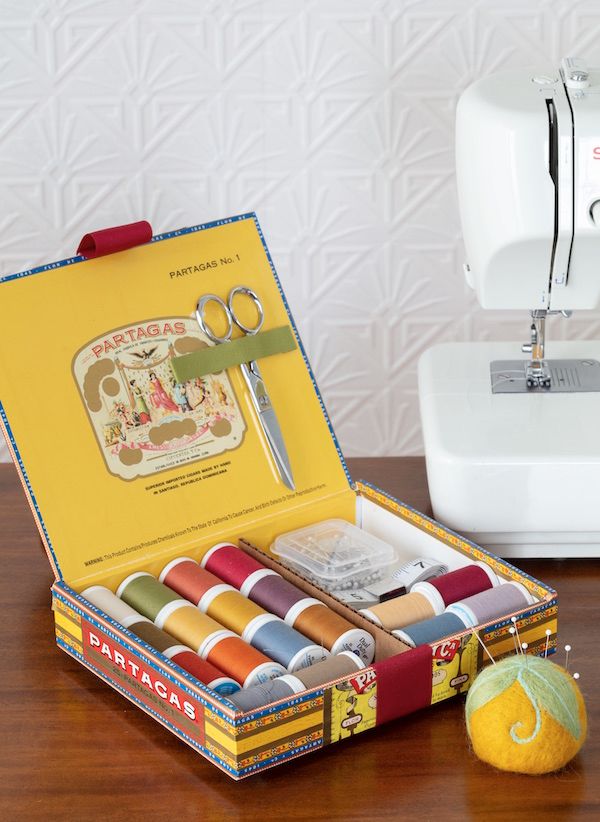 ON THE MEND. We have a notion you'll love this cute sewing kit. Glue ribbon, centered, around box, creating a loop on lid. Use hook-and-loop tape to attach a ribbon for a scissors holder. Insert cardboard partitions as desired.
---
PHOTOS Edmund Barr
---
HOME PAGE
Join the newsletter to receive the latest updates in your inbox.