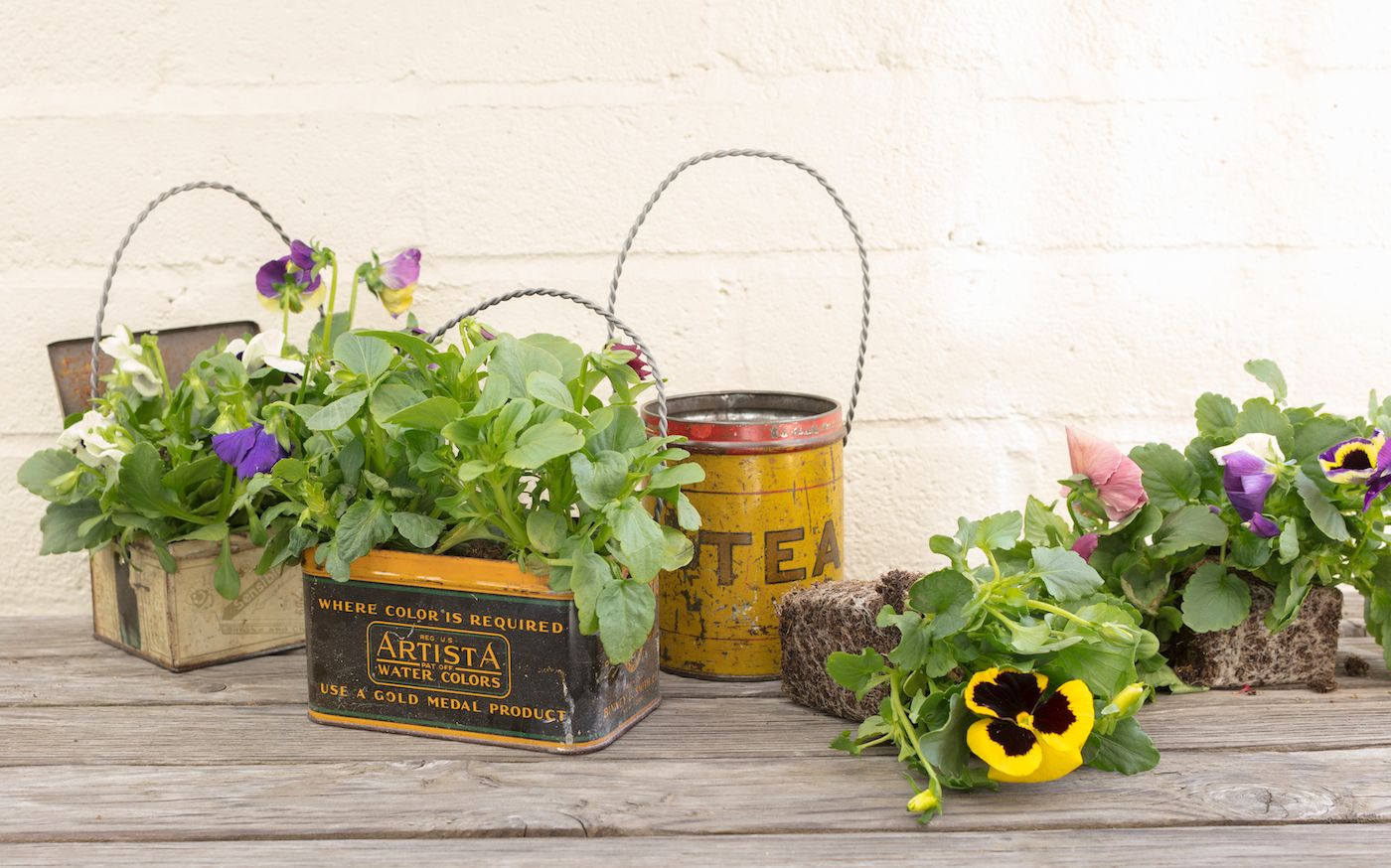 Can-Do Planters
Turn cool old cans into hangable baskets using a clever trick with your drill.
Perk up the porch or patio with pretty little planters stuffed with pansies and other spring favorites. This easy project comes together with some wire, a drill and a little imagination.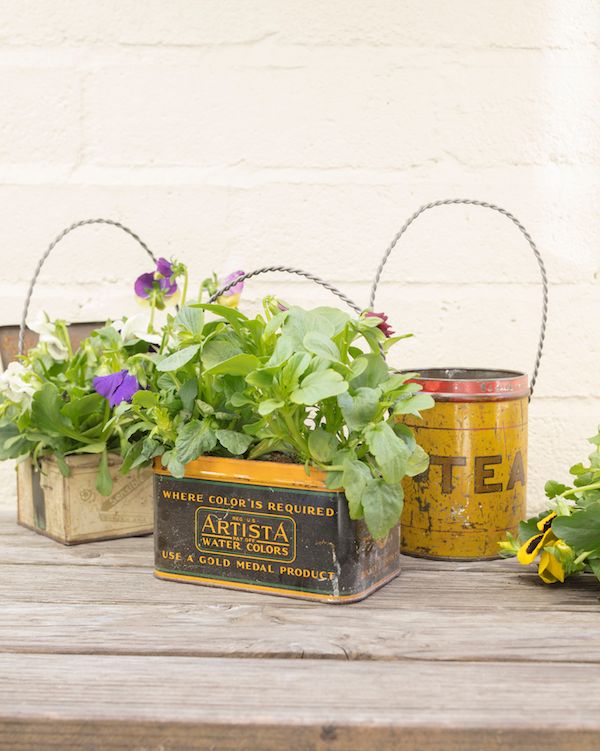 DO THE TWIST. Intertwined wire handles turn cans into basket-inspired planters. To make the handles, place the ends of two pieces of 16-gauge wire in a vise and the other ends in the chuck of a drill. Press the drill button, and twist away! Drill holes for handles, insert twisted wires and bend up the ends, using pliers to secure them. Drill drainage holes in the bottoms of the cans, plant them and hang. Note: If you prefer to display them as baskets on a table, you'll need to raise them slightly and set them on a tray so that draining water doesn't damage the table surface.
*As an Amazon Associate, I earn from qualifying purchases.
---
PHOTOS Edmund Barr
PRODUCER Jane Hall
---
HOME PAGE
Join the newsletter to receive the latest updates in your inbox.