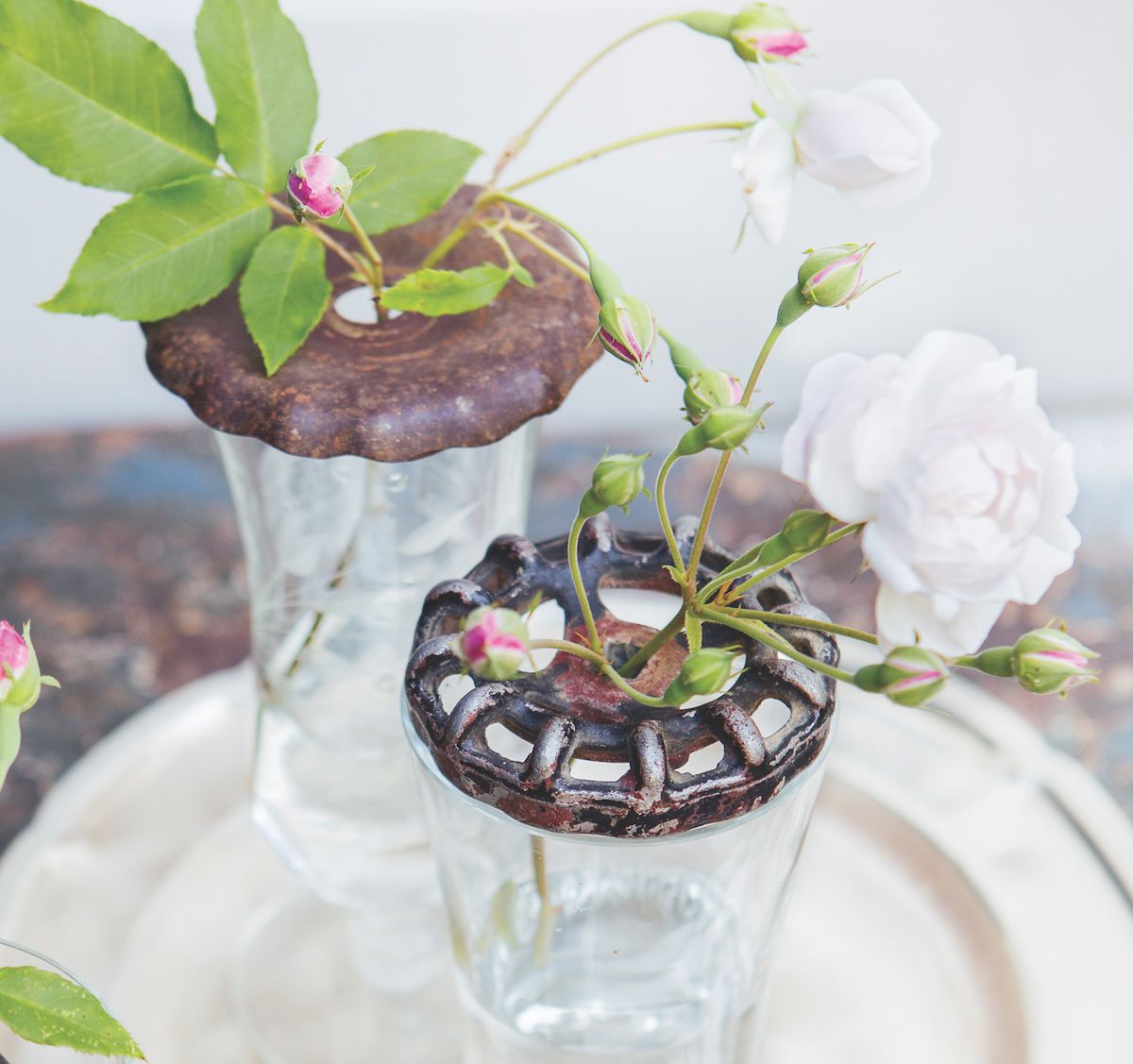 Best Buds
Give fragile blooms the support they need by pairing salvaged metal pieces with drinking-glass reservoirs.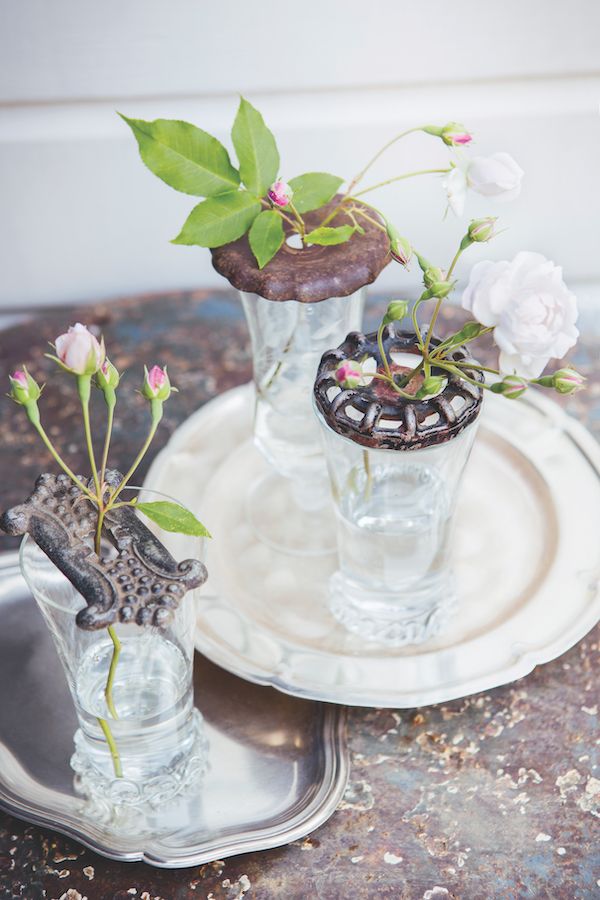 TOP-NOTCH BUD VASE: Rusty little metal bits and bobs—here, that's a doorbell plate, radiator valve and faucet handle—with lacey designs or holes for screws are perfect for keeping tender flower buds in place. Simply set pieces atop wide-mouth juice glasses and slip slender stems into their slots. Pretty, easy!
---
PHOTO Rolinda Windhorst
---
HOME PAGE
Join the newsletter to receive the latest updates in your inbox.