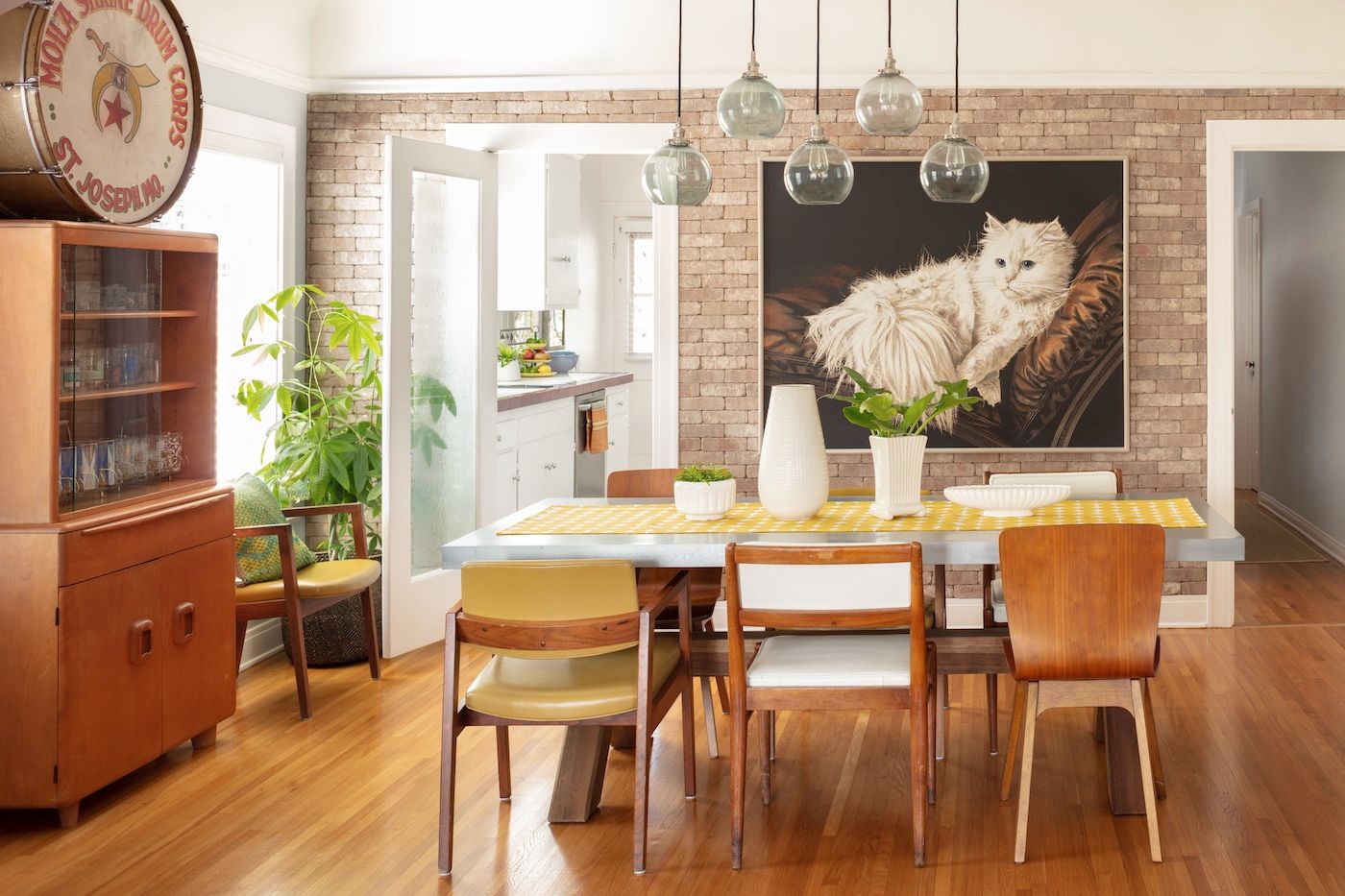 Tour This Purr-fectly Fun Home
Vintage finds big and small are the life of the party in this LA apartment.
As soon as Ki Nassauer saw the ginormous fluffy white cat staring her down from the back of a booth at a vintage show, she knew she had to have it. "It is weirdly wonderful," she says of the vintage "Letterman" artwork that was commonly sold in the 1970s at department stores like JC Penney.
For Ki, a vintage pro and Lived-In Style's head junkateer, quirky and fun always win out when it comes to decorating. "Everything in my house makes me smile," she says.
And hence the kitty-cat. And the 8-foot-long blue marlin. And the Shriner's Fez hats. All were plucked from vintage shows, flea markets or shops—and all are designed to bring in the happy. Ki, a Minnesotan transplanted to LA, has found her scavenged gems to be key now that she's traded home ownership for rentals with neutral-blah walls. "My vintage finds bring plenty of life to the party," she says. "And my former 1930s duplex had good bones, great light and glorious space to display treasures that had spent too much time in boxes or storage."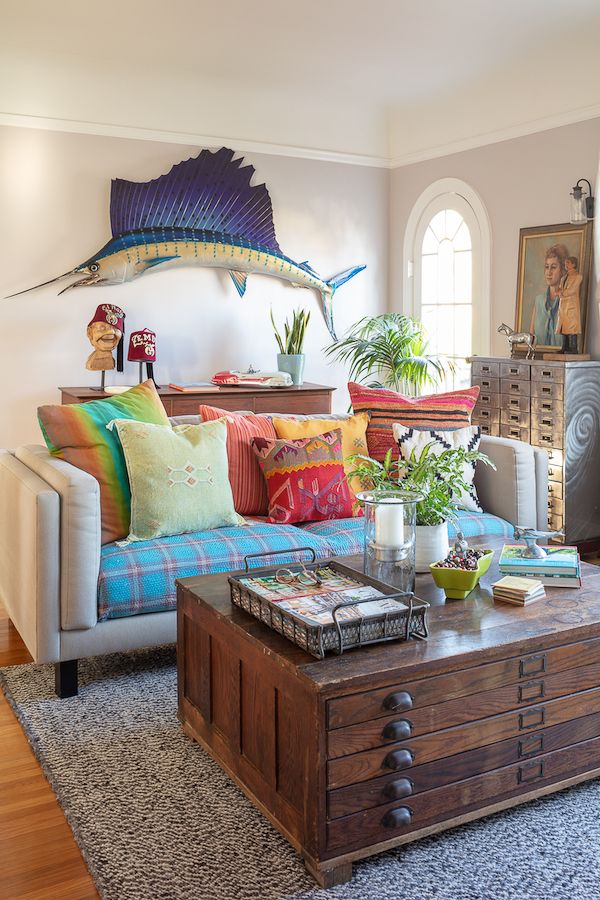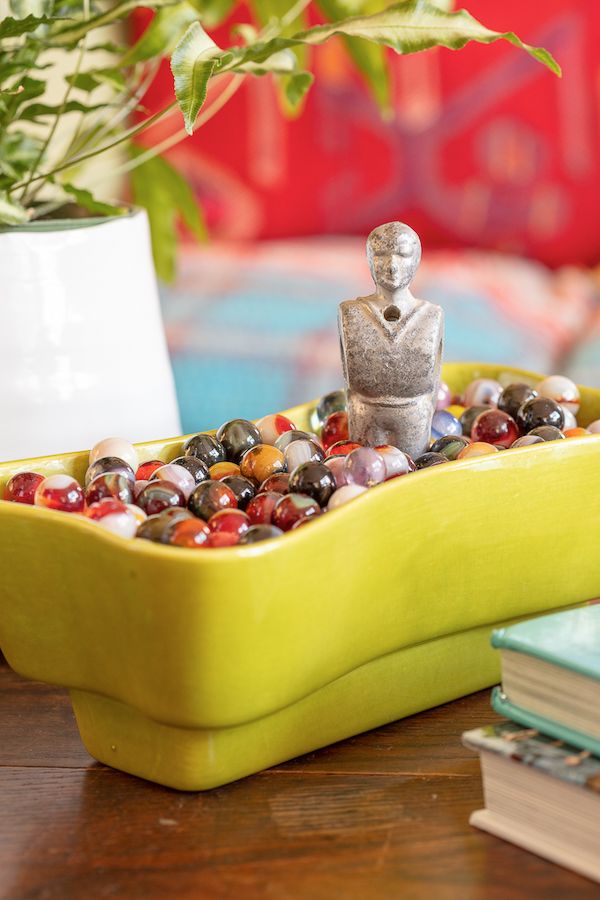 Although the playful accessories are what grab attention, Ki's choices also show a practical side. She considers the architect's cabinet (a $125 vintage score) that she uses as a coffee table one of her best purchases ever—practical for sitting a glass of wine, putting up her feet or stashing small items in the drawers. A smattering of clean-line midcentury furniture (including a few new pieces thrown in with vintage) reflect her modern sensibility and have works-with-anything simplicity. In the bedroom, a few midcentury items mix with an old typewriter table used as a nightstand and a locker for bowling balls that doubles as a dresser.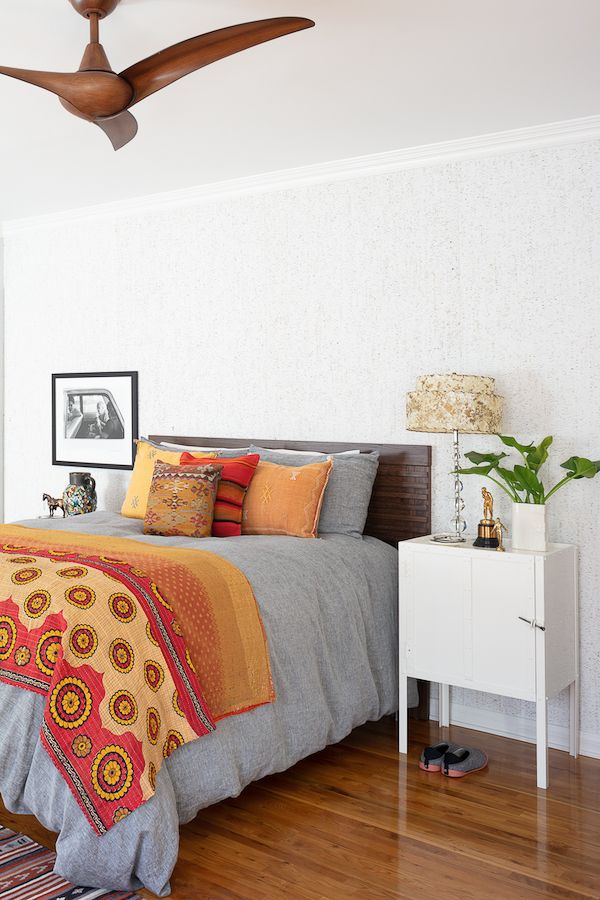 "Even though I've accumulated a lot by hunting for vintage, I'm not a maximalist by any stretch," Ki says. "I'd call my style streamlined midcentury modern meets industrial quirk."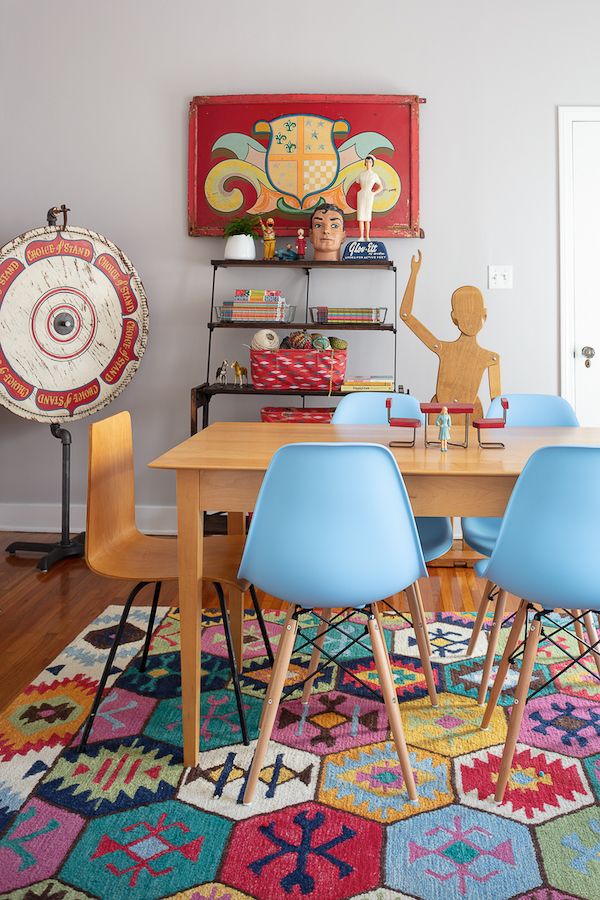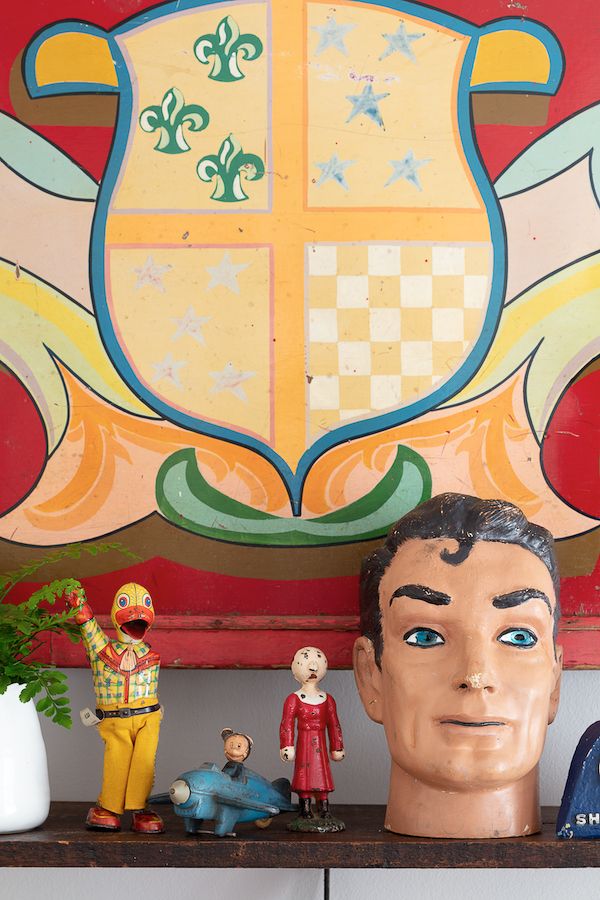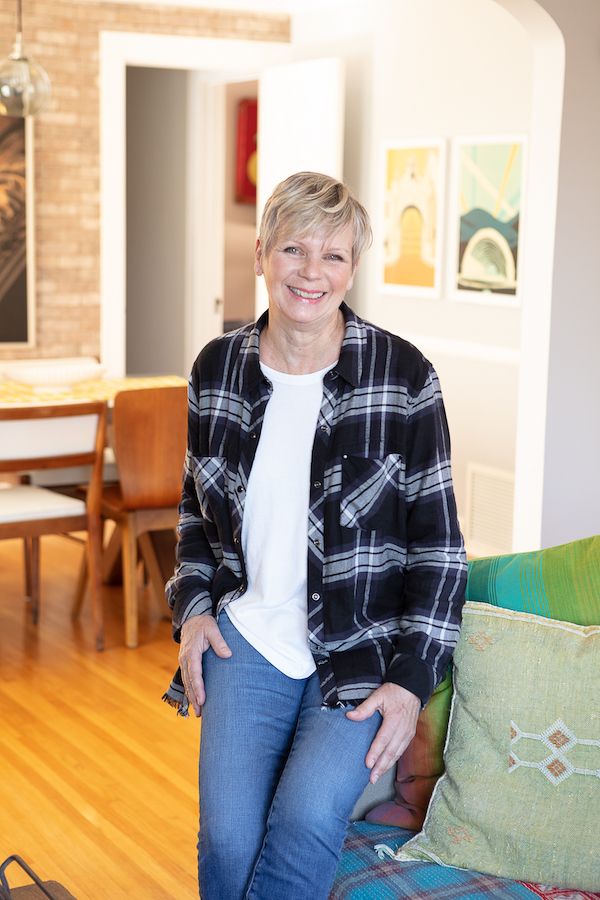 The quirk is something the longtime scavenger and founder of Junk Bonanza vintage shows encourages others to embrace. "People sometimes ask my advice on whether they should buy XYZ at a flea market, or if they should collect this rather than that," Ki says. "My response: Does it make you smile? Simple as that sounds, that's my rule."
ON THE MOVE: Ki's new home will be featured in the upcoming book Small Spaces, Big Appeal by Fifi O-Neill.
---
PHOTOS Edmund Barr  
WORDS Jody Garlock
---
RESOURCES More about Ki Nassauer here. Many of the vintage items in this story were purchased at Junk Bonanza.
---
HOME PAGE
Join the newsletter to receive the latest updates in your inbox.