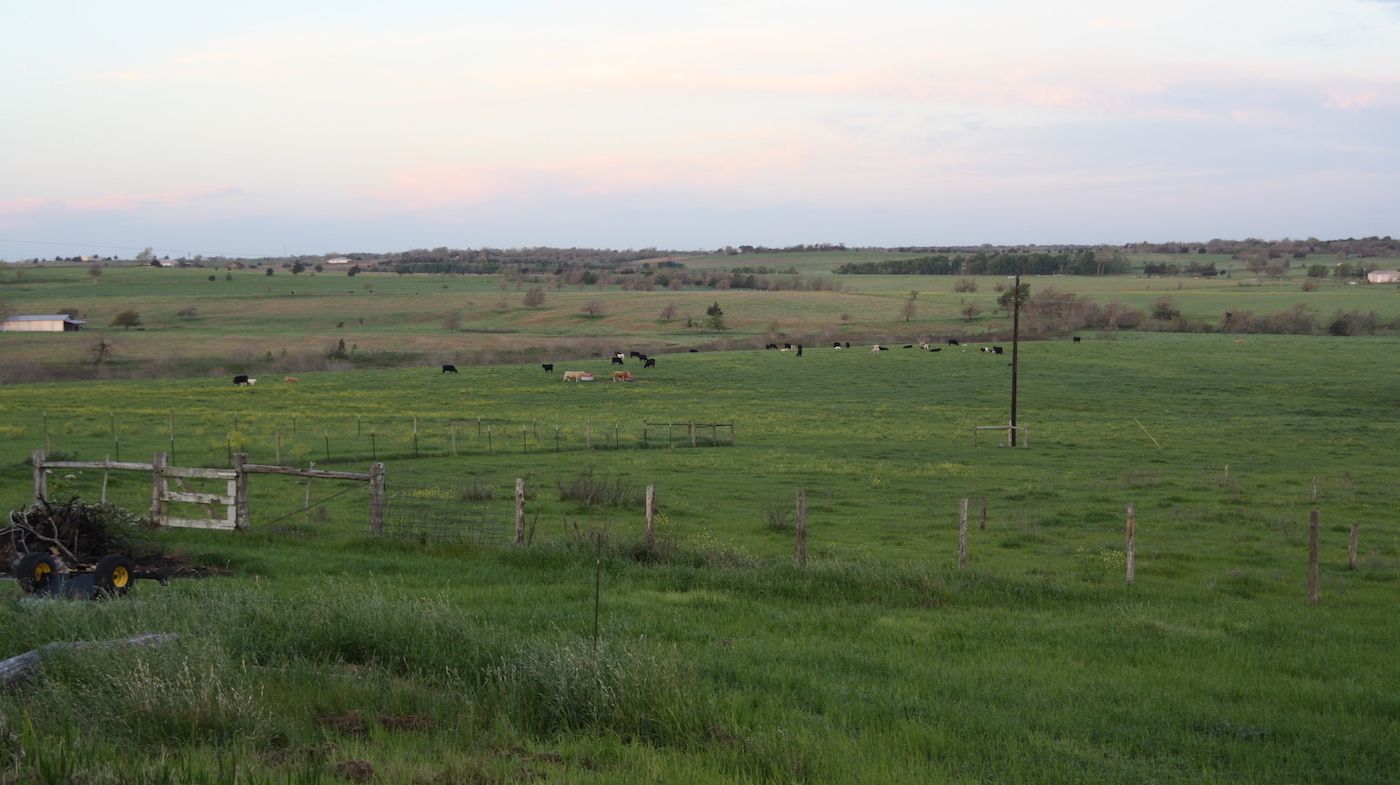 Planning for Round Top
If you've always wanted to visit the shows at Round Top, we've got the inside track on how to make it happen!
For vintage lovers, there are shows, and then there are shows. Round Top, Texas, falls firmly in the latter category, offering nothing less than a massive bonanza of top-notch dealers, fun, fab food and oodles and oodles of cool stuff. Whether you're merely curious or this is a bucket-list trip, take a page from the notebook of Linda Bradford, co-owner of Junk Style Design, on how to plan for a successful visit to this vintage wonderland.

Q: What about Round Top makes it one of your faves?
A: Boy...that's a hard question to answer! It's thrilling to encounter fields of tents for as far as the eye can see; acres and acres filled with the most diverse and incredible vintage that one can find in one spot. It is an overwhelming feeling and experience, year after year. It never gets old. The folks that set up and sell each year are the kindest and most beautiful souls; their love for what they do is palpable. They gather day after day, month after month and then head to Texas from all over our United States to sell their goods. We have become such dear friends to so many, and that speaks to the reason that Round Top is my favorite. It's so much more than finding the perfect piece.
Q: How many years have you attended?
A: Our first time was in 2004 while my husband, Chris, worked in Houston long before we retired and started Junk Style design. We drove to Round Top because the Marburger Farm show was on my bucket list  Once we started JSD in 2011 we started going to Round Top twice a year—for both the Spring and Fall shows—and haven't missed a single one.

Q: What was the best deal you ever snagged at Round Top?
A: My best deal ever was a 10-foot farm table for less than $300. It was sitting all by itself away from the crowds gathered behind the vendor's trailer as he unloaded I assumed it was sold but asked after it anyway. It was available!  It was all by chance...the best way to find a deal.

Q: What are the best tactics for navigating the buildings, fields and roadside tents?
A: First, pick up Show Daily Magazine and study the map inside. As a first-timer I always recommend starting at one end of Highway 237 in Warrenton and driving to the other end in La Bahia, stopping at venues that grab your attention along the way. You will know when it feels right to stop. In general the fields offer the most variety at the best prices. Find a spot to park for free; we typically park in Bar W, which is centrally located in the Warrenton area, and get out and walk. Dress for a variety of weather patterns, wear comfortable shoes and bring plenty of Gatorade. You will find food along the way. Trust me, you won't go hungry. The venue buildings are dotted up and down the highway. They typically have more curated set-ups, though not always. Some of my best finds have been in the venues, plus if you want an upgrade from a porta potty and want to sit for a meal in air conditioning, the venues are the place to be. Some of my favorites are Blue Hills and The Compound.

Q: How much time would you recommend folks plan to spend?
A: It depends on why you are shopping. For example, because we buy for resell we typically spend up to 10 days walking the fields and driving up and down Highway 237...and still do not see it all. We typically spend about 4-5 hours shopping each day, and then it takes about an hour or more to pick up our purchases, and another few hours to load our 26-foot U-Haul. It's a long day. If you are shopping for personal pleasure, a long weekend is probably a good amount of time to get the feel of Antiques Week. Whether you are there for one day or two weeks, plan on being overwhelmed!
Q: Is there anything people should know about the schedule?
A: Most fields in the Warrenton area open at the beginning of Antiques Week and stay open until the last day. Check out antiqueweekend.com for accurate dates. The large, curated shows, such as Marburger Farm, are open the last five days of Antiques Week. Plan on having a leisurely breakfast before you start shopping. Most vendors don't open up until 10-ish...but most stay open until early evening. Again, the biggest tip of all is to pick up Show Daily Magazine, which is usually readily available. There is a very useful map inside.

Q: Are there any overnight accommodations you can recommend?
A: There are so many choices, from chain hotels to Airbnbs to bed and breakfasts to RV/trailer parks; they dot the landscape from La Grange to Brenham to Fayetteville. A few of my favorites are the Round Top Inn and The Vintage Round Top in the heart of Round Top. The Bloom Inn is a quaint home and carriage house in darling Fayetteville. Before we bought our farmhouse we stayed in the same B&B in La Grange for years, but they are no longer taking guests. Best to check out visitfayettecounty.com for all the choices.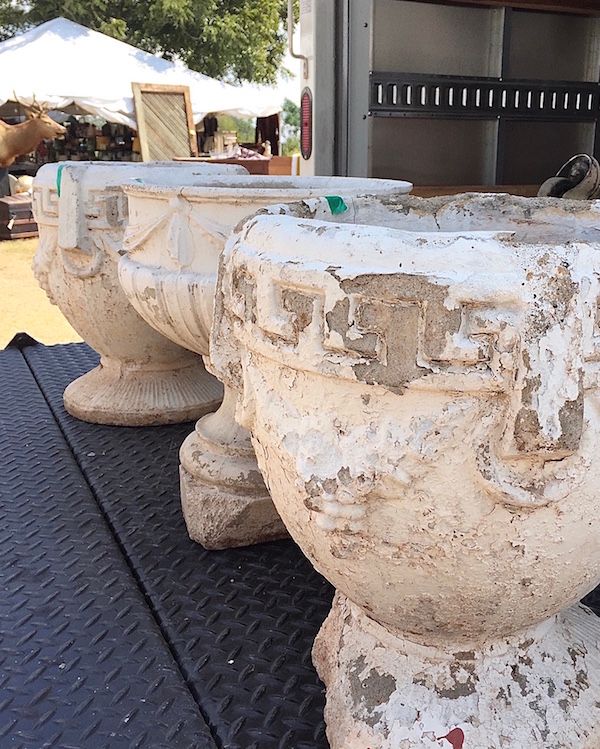 ---
PHOTOS Courtesy of Junk Style Design  
---
RESOURCES Follow Linda and Chris on Instagram, here. You may also visit their warehouse in California by appointment only.
---
Check out our story on shopping Round Top, here!
---
HOME PAGE
Join the newsletter to receive the latest updates in your inbox.